Hollywood Arts Park, Young Circle,
1 N Young Cir, Hollywood,
USA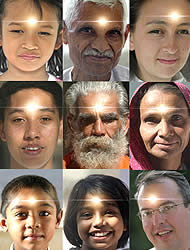 Collective Effort with a Single Purpose
On the third Sunday of every month, from 6:30pm to 7:30pm local time, 8500 BK Centers in 92 countries open their doors for World Meditation Hour. All are invited to dedicate one hour to world peace.
The hour will be a blend of meditation, lectures by guest speakers, reflections, and conversations dedicated to emerging peace in our minds, communities and world.
Date(s)
There are currently no planned dates.