BK Miami Meditation Center,
4160 S.W. 4th Street,
Fl - 33134,
Coral Gables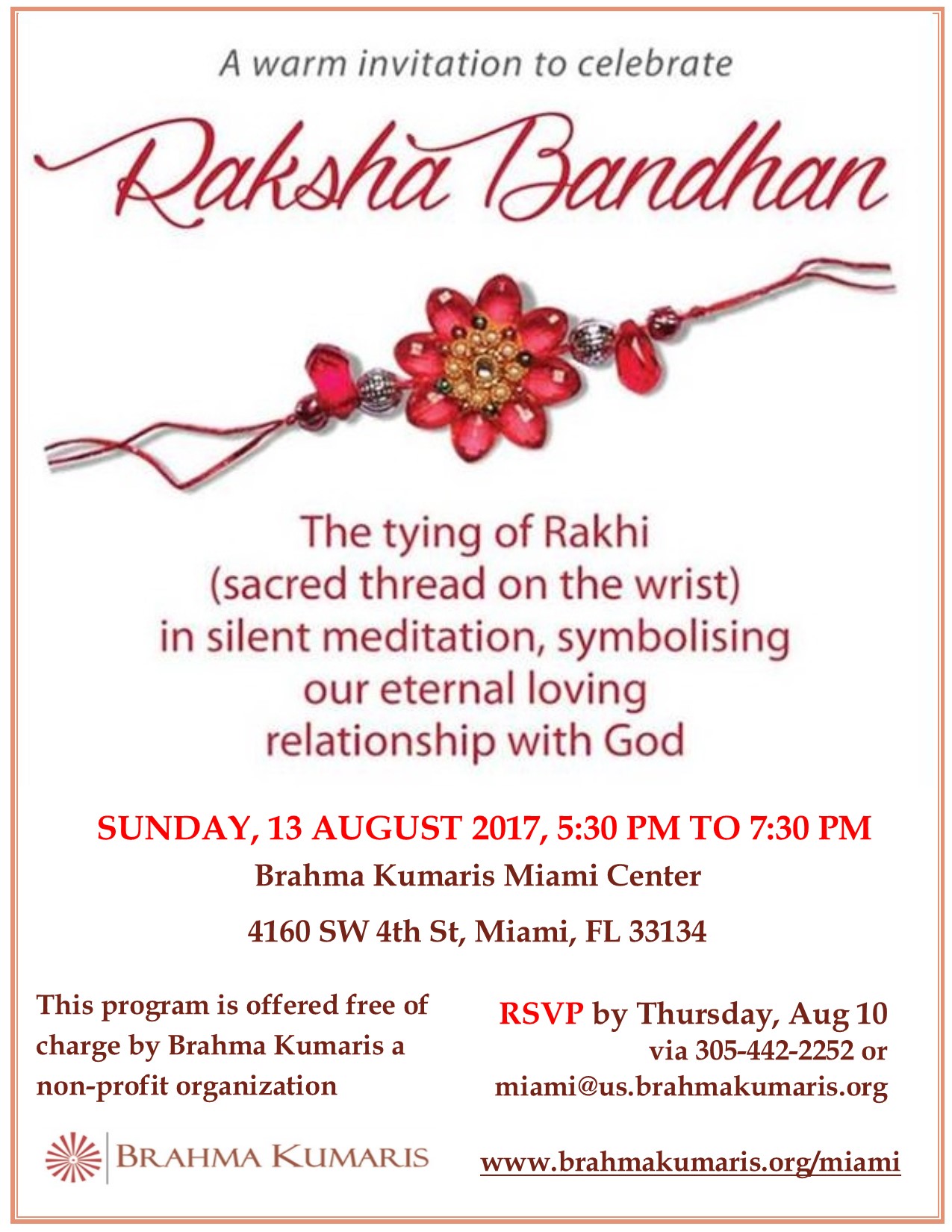 Dear friend,
You are warmly invited to join us for Raksha Bandhan, a tradition from India which commemorates a re-connection with the self and God. It is celebrated with the tying of a sacred thread around the wrist. It symbolizes the relationship between the soul and God. In tying the Rakhi you are invited to make a promise to let go of negative feelings, attitudes and behaviors and accept from the Divine, loving guidance and protection.
Raksha Bandhan is an opportunity to be part of a beautiful atmosphere of stillness and silence. We will begin with a short inspirational talk from a senior yogi.
With warm regards from,
The teachers and students of the BK Meditation center
Date(s)
There are currently no planned dates.